Free Boiler Replacement - Disabled
If you have some form of disability for which you receive benefits then it is very likely you could receive help with getting a new boiler installed in your home. Apply today to see if you can get a boiler grant for disabled householders under the Government-backed ECO Scheme.
The scheme helps households in need get access to Free Boiler Grants to enable them to get a new boiler for their home which will help them significantly reduce their energy bills. It is open to those claiming benefits related to their disability and available to both homeowners and private tenants, but not those who live in council run housing.
If one person in your household receives disability or other related benefits then there is a very real possibility you could qualify to receive a boiler grant for disabled householders. This could make a massive difference to you and those in your household, especially if you struggle with the costs of heating your home.
How does the Free Boiler scheme work?
The scheme is an ideal way to provide boiler grants for disabled people and also other households in need of a new boiler. The ECO scheme sees the 'Big Six' energy suppliers – 
British Gas, EDF Energy, Eon, Npower, Scottish Power and SSE – having responsibility for providing grants towards boiler replacement.
This is all part of an effort to reduce carbon emissions from households in order to meet Government targets for greenhouse gases. Grant help with new boilers for disabled householders is provided to enable them to get a new energy saving boiler installed for free or at a fraction of the cost.
Boiler grants for disabled persons are available to those with a boiler that is more than 7 years old and who receive one of the disability-related qualifying benefits. Boilers that are less than 7 years old are normally excluded from the scheme.
If you or someone in your household is disabled and meets the following conditions then you could be in line for a Free Boiler Grant for disabled householders…
Receive disability-related or other benefits 

Homeowner/private tenant (but not council tenant)

Your boiler is 7+ years old
If we handle your grant application, boiler removal and installation and aftercare, you won't have to pay us a thing. All our costs during the entire process are covered by the scheme. This means that you could potentially get a new boiler for free or at a much reduced cost.
What benefits do I need to receive to receive a boiler grant for disabled people?
If you are disabled and in receipt of benefits then there are many different types of benefit that you might be currently receiving which could make you eligible for a Free Boiler Grant for disabled people. This includes payments such as Severe Disablement Allowance, Disability Living Allowance, Personal Independence Payments, Attendance Allowance and Universal Credit among others.
For the majority of disable people they will receive Personal Independence Payment (PIP) for which in most cases has replaced Disability Living Allowance (DLA). If your disability prevents you from working, it is possible that you may also be in receipt of Universal Credit which would also qualify you for help with a new boiler for the disabled.
It is fair to say that if you receive one or multiple of these types of benefit payments that you have a good chance of qualifying for a free boiler replacement for disabled householders. This will help you long-term with the costs of heating your home.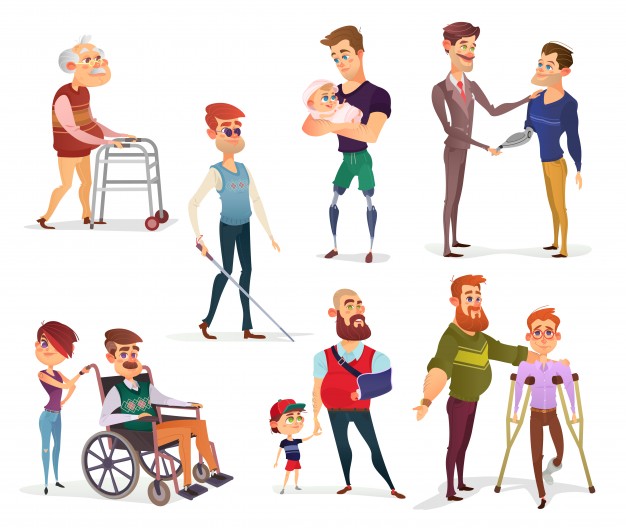 What savings will I make from having a new boiler?

A replacement boiler will be far more cost-effective than your old one due to the fact that it will be more energy efficient. A new A-rated boiler will usually have an energy efficiency greater than 90% – meaning that for every £1 you spend on heating, less than 10p will be wasted.
With an older boiler, some work at an energy efficiency rate of less than 65%, so far more of what you spent is not converted effectively to heat and is therefore wasted. A new boiler will mean that so much more fuel is converted effectively to heat.
For households who receive a free boiler replacement for disabled persons this could bring massive savings over the course of a year. Some estimates suggest that you could save as much as £340 annually by having a new boiler.
There is also the additional benefit that having a new boiler will have on your home. Everything will feel warmer and you'll have the knowledge that it is not costing you or the earth. Since a replacement boiler is working more efficiently, this is helping reduce your energy consumption and therefore reducing your carbon footprint, thereby having a positive impact on the environment.
Claim your Free Boiler Grant for disabled persons
If you are a disabled person in receipt of benefits then you could well be eligible for a Free Boiler Grant. To apply, just fill in your postcode and complete a few details about your circumstances and we will let you know whether you qualify for a free boiler replacement for disabled householders.
Use of services will not cost you a thing; we arrange everything for you, from your grant application to boiler installation and all aftercare services. As fully accredited and certified home heating experts you know that you can trust us to handle the free boiler grant process for you to ensure you get access to the help you as a disabled person need.
It is always worth making an application as, if for some reason you don't qualify for free boiler for disabled people, you may still be able to get access to a number of other grants of discounts that you otherwise might not have been aware of.