Free Boiler Grants
Would you like your old inefficient boiler replaced for FREE, no boiler charge and no installation fees? If so you may qualify under the Government's ECO Scheme in 2017.
The service is completely free to use, we organise your grant and complete your installation as fully accredited and certified home heating experts.
Find out within 60 seconds if you qualify...
Enter Your Postcode
Book Your Free Survey
Your Boiler is Installed
Enjoy Instant Benefit
THIS IS A GOVERNMENT BACKED SCHEME
Should you wish to learn more please visit the GOV.UK website. The 'Affordable Warmth' part of the energy company's obligations provides for Free boiler funding.
Does this apply to you?
Receive income related benefits?
Home owner or tenant?
Your boiler is 5+ years old?
We Are A Full Service Company
We Survey
Our in-house heating advisor books a convenient day to visit
We talk you through the process and complete the paperwork
A date is scheduled to complete the installation
We Install
Our engineers are professional and courteous.
We install, clean up any mess and arrange collection of your old boiler
We Care
A post fitting safety inspection is carried out on all our boiler
Installations by our fully accredited and qualified safety inspector to give you peace of mind

Do You Qualify For a Free Boiler?
Do You Qualify?
Home Owner/Private Tenant
Receive Income Related Benefits
Oil, Gas, LPG or Electric Supply
Boiler 5+ Years old
You can be in receipt of any 1 of 6 benefits to qualify for a free oil, gas, LPG boiler or electrical heating grant. Do you receive any of the following income-related benefits including, universal credit, working tax credits, pension credits, child tax credits, income-related ESA and income-related JSA. If so the chances are you qualify for a FREE A-rated boiler grant.
Under the current scheme your boiler must be over 5 years old to qualify automatically for a FREE boiler grant. Boilers under 5 years old are excluded as the scheme makes the assumption that it will be more cost effective to repair your current boiler, than to have it replaced under the scheme.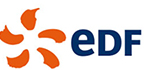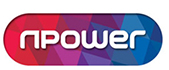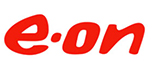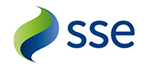 Don't Claim Any Benefits?
Don't worry if you or anyone in your household is not in receipt of benefits you could still qualify for a discounted boiler, click for a quote.
Reduce Your Heating Bill For Free
If we consider an old boiler may only be operating at 65% of its efficiency you could literally be wasting 35p of every pound you spend on energy.
The good news is that new boilers with an 'A' rating can operate at around 90% + efficiency which translates into less than 10p wastage.
Therefore, you could save as much as £300 per year by replacing your old and inefficient boiler with a brand new one with an 'A' rating. Imagine what you could do with that money.
If you are in receipt of any benefits just fill in your postcode to confirm whether you are eligible or not for a Free boiler.
How long does installation take?
Free Boiler Grants is rated 4.8 out of 5 in over 648 Google Reviews
Thank you so much!
Without boiler grants it would have been a very, very cold winter for me and my family. I cannot recommend the service enough.
Mrs Hulme, Dulwich
About Free Boiler Grants
100% Free Service
UK Government Scheme
60,000+ Happy Customers
Non-Repayable Grants
No Obligation
2 Minute Application
Full Data Protection
With over 15 years industry experience providing an end to end service from organising the grant, survey, installation and after care all through a single company. We pride ourselves on being a one-stop Green Deal Installer. By dealing directly with us, and not through 3rd parties, you can rest assured you will deal only with the company providing the full service.
All of our professional installers are fully trained, accredited and certified to ensure all the work we carried out is of the highest standard. Any mess or rubbish will be cleaned up our courteous engineers, the old boiler taken away and free aftercare provided to ensure your Free boiler is providing you with efficient heating and saving you money.
For those on benefits that qualify this service is 100% free, no obligation, no hidden charges, no install fees or service charges. Apply today, it only takes 60 seconds.