Free Boiler Grants for UK Pensioners
Heating your home all year round, especially through the long winter months, can be very costly, moreso if your boiler is 7+ years old and highly inefficient. For many pensioners, this is a real worry, especially if your boiler is of such an age where it is more likely to break down or need replacing completely.
The cost of a replacement boiler, whether you are on oil, gas or LPG can range from £2,000 to £5,000 including the cost of the actual boiler and the actual installation itself. That is why any form of financial assistance available for pensioners is most welcome and will improve energy efficiency and help reduce heating bills for many years to come.
Here at Free Boiler Grants, we provide boiler replacements for pensioners across the UK. These government-backed boiler grants for pensioners are provided by the 'Big Six' energy suppliers – Scottish Power, British Gas, EON, EDF, SSE and nPower – as part of their responsibility to help in the reduction of carbon emissions across domestic households.
Over the past few years, we have supplied thousands of homes, including free boiler replacement for pensioners across the UK, helping them drive down the costs of heating their homes and reducing their overall carbon footprint. This has huge benefits for the bank balances of pensioners as well as a positive impact on the wider environment.
How do I access boiler grants for pensioners?
If you or anyone else in your household receives Pension Credits, or any other benefits from the UK government, then it's highly likely that you'll be eligible for our boiler replacement grant scheme. Alongside Pension Credits, the other income-related benefits include:
Child Tax Credit

Income related Employment Support Allowance

Pension Guaranteed Credit (excludes Savings Credit)

Disability Living Allowance

Personal Independence Payment

Industrial Injuries Disablement Benefits

War Pensions Mobility Supplement

Constant Attendance Allowance

Armed Forces Independence Payment

Child Benefit
Following on from this, there are two more qualifying factors for the free boiler grant scheme. Firstly, you must be a UK homeowner. Secondly, your boiler must be over seven years in age. This is because it is a lot more cost-effective to repair more recent boiler models, as opposed to completely replacing the entire unit.
If these three factors are relevant to you, then chances are you're entitled to a free grant for an A-rated boiler through our government-backed scheme. To confirm this, simply visit our site homepage and enter your postcode. You'll be directed through a few brief questions about your current circumstances and the condition of your current boiler and from this we'll determine whether you are likely to be eligible for funding under the free boiler replacement for pensioners scheme.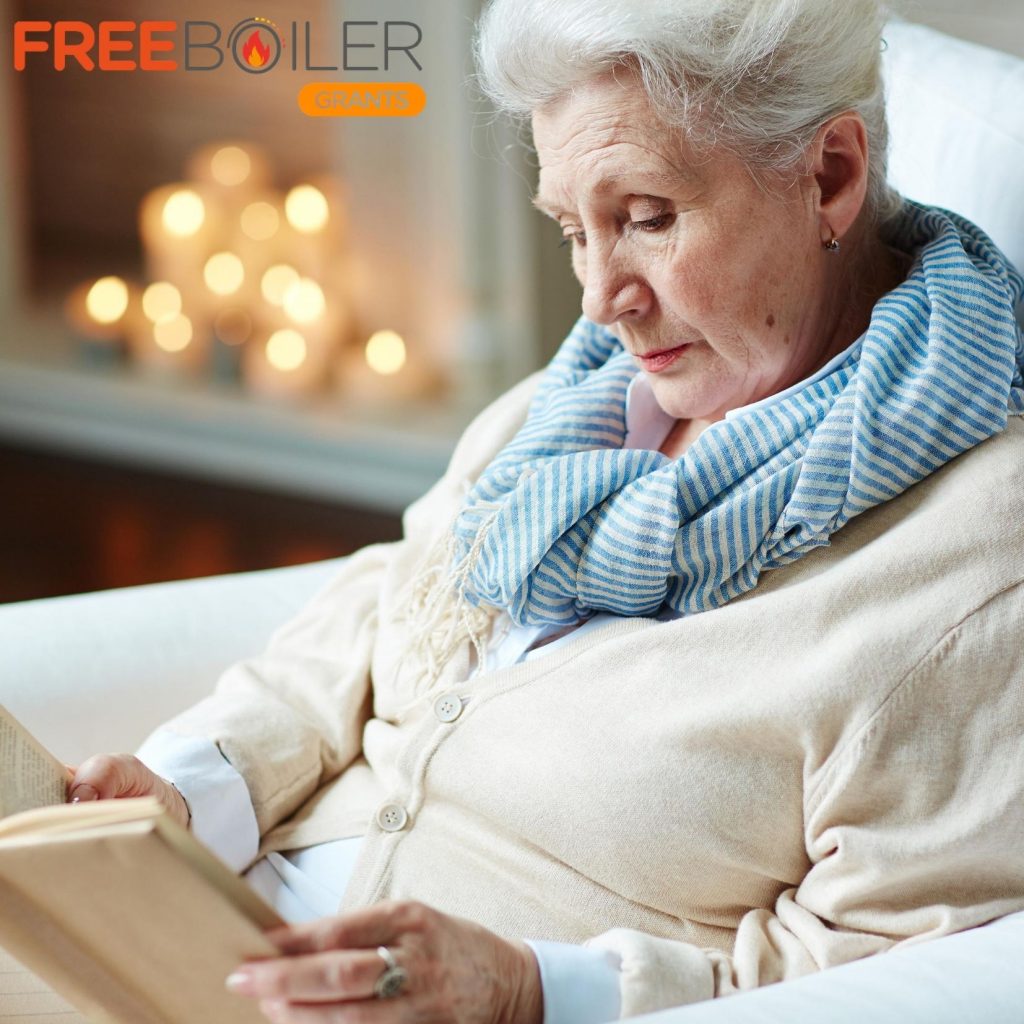 What happens once I've applied for a boiler grant for pensioners?
It only takes 60 seconds to find out whether you qualify for the scheme. Once this has been determined, we'll handle the rest of the process for you. This means that we'll apply for the government funding application on your behalf before our skilled team of experts visit your home to remove your old boiler and replace it with a new A-rated unit.
You could be eligible for funding to cover the entire cost installing free boilers for pensioners, or you may be required to make a contribution towards the costs. Whatever the case, a new boiler will lead to you enjoying almost instant saving on your heating bills straight away.
It goes without saying that our courteous engineers will clean up any mess as they install your new boiler, so you will barely know they have been there. As well as providing boiler replacement for pensioners, we're also committed to providing qualifying pensioners with aftercare services completely free of charge following the installation of their new boiler.
This means that you'll only ever need one point of contact as we'll deal with everything on your behalf, from the initial grant application to installation and beyond.
Make huge savings today with a boiler replacement for pensioners
Thanks to the availability of government boiler grants for pensioners, you stand to benefit from huge annual savings. By replacing an old and inefficient boiler with a newer A-rated unit, your annual energy costs could be slashed by up to £300 – just imagine how that money could be used elsewhere!
A new boiler will generally operate at an energy efficiency greater than 90%, meaning that the majority of every pound you spend on heating your home will be converted to heat. An old boiler can operate at an energy efficiency sometimes lower than 65%, meaning that 35p of every pound spent would effectively be energy lost.
Additionally, with a new replacement boiler you will avoid all the costs that might have been involved in keeping your old boiler running, such as annual service charges, replacement parts, cost of engineer call outs if it had broken down, or boiler insurance if you had taken it out.
Isn't it time you got something back from the 'Big Six' energy suppliers? Apply now for your free boiler grant if you are a homeowner in receipt of Pension Credits or any other benefits. If you would like more information about the Governments ECO Scheme and our free boiler grants for pensioners, get in touch with us today.