Free First Time Boiler & Radiator Grant
How do I qualify as a tenant for a free boiler grant?
Tenants in the UK (not including Northern Ireland) who claim any qualifying benefit could be entitled to a free First Time Boiler Grant under the Government's ECO3 Scheme. Grants are available to tenants in privately rented accommodation which does not have, and has not previously had a central heating system.
The applicant would be the tenant who is renting the privately owned property and not the landlord. You must have the landlord's permission in order to proceed with a first time boiler grant application. Tenants in council owned properties, housing association homes, or other local authority run social housing are not eligible for the scheme.
Are there any other conditions that apply to tenants?
To qualify for a FREE Grant the rented property must have adequate loft insulation and cavity wall insulation (if it has cavity walls). This is to ensure that any benefits of central heating being installed is not lost by the lack of insulation. You would need to discuss this with your landlord if you are planning to make an application and insulation is not currently present.
What does the boiler grant cover?
The grant for tenants scheme provides for a new central heating system to be installed including a central heating boiler and radiators, associated pipework and control panels. The Grant does not cover the costs of connecting a gas supply to a rental property for those homes currently without a gas supply.
We handle the whole process for you, from making your grant application, to installation, to aftercare, to ensure that your central heating is working effectively for you. And the good news is our services won't cost you a thing, with our costs being met directly by the scheme.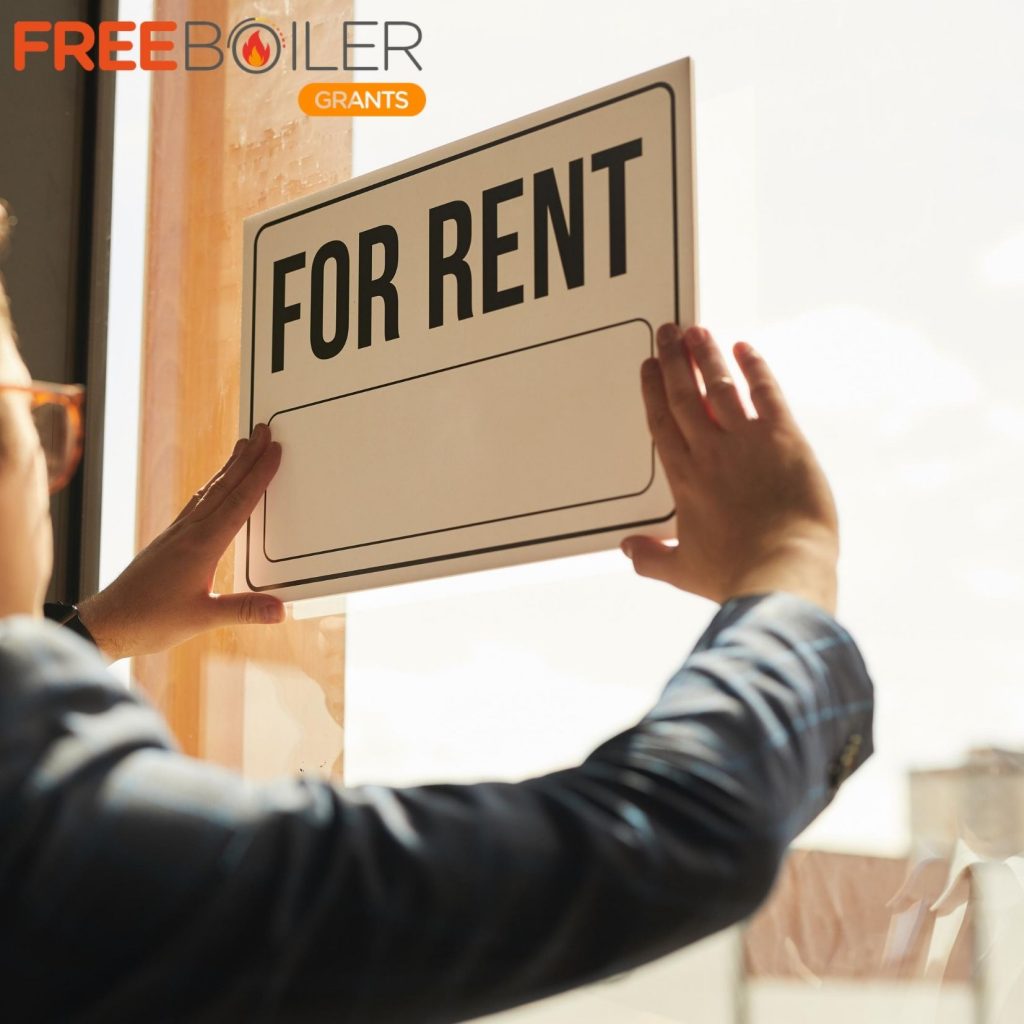 What are the qualifying benefits that may make me eligible for a boiler grant?
Qualifying benefits include some of the following:
Armed Forces Independence Payment, Attendance Allowance, Carer's Allowance, Child Benefit, Child Tax Credit, Constant Attendance Allowance, Disability Living Allowance (DLA), Guaranteed Pension Credit, Income-Based Job Seeker's Allowance (JSA), Income-Related Employment and Support Allowance (ESA), Income Support, Industrial Injuries Disablement Benefit, Personal Independence Payment (PIP), Severe Disablement Allowance, Universal Credit, War Pensions Mobility Allowance, and Working Tax Credit.
If you, or a member of your household, receive one or more of the above-listed benefit types provided by the UK government, then it's highly likely that you're in line to receive a FREE First Time Boiler Grant.
Many of the above benefits have more recently been replaced by Universal Credit, so if you are in receipt of that, there is a good chance you'll qualify for a Grant. All you need to do is take a few moments to find out whether you're eligible today, and then we'll handle the rest.
Where does the funding for free boiler grants come from?
Funding for Free Boiler Grants for tenants comes from the 'Big Six' energy suppliers – British Gas, EDF Energy, E.ON, Npower, Scottish Power, and SSE. They have an obligation under the Government's ECO Scheme, to provide grants towards the installation of A-rated energy saving boilers, both for homeowners and private tenants.
Is there any other way I might qualify as tenant?
It is possible, if you are not in receipt of any of the qualifying benefits mentioned above, that you may be eligible for a First Time Boiler Grant under ECO Flex Rules. These are set by local authorities within their boundaries and provide grants for some tenants on the basis that they are on low incomes and therefore are likely struggle to heat their homes properly.
Why bother applying for a free boiler grant?
If you are a private tenant living in a property that has never had gas central heating then it is likely that you've been trying to heat your home with inefficient heating, such as electrical heating which will likely have proved costly. By having an A-rated boiler and new central heating installed will be far more cost-effective and will improve the warmth in your home as well as reducing your annual heating costs considerably, sometimes by as much as £300 annually.