What is the Eco-Boiler Scheme?
Tenants and homeowners alike stand to benefit from a nationwide free boiler scheme thanks to the government's most recent Warmth Allowance legislation. Free Boiler Grants are a one-stop Green Deal installer who receive government funding to replace old and inefficient boilers with more eco-friendly models.
If you qualify for a free boiler replacement, then our team will ensure that the process is fully taken care of on your behalf. We'll install a new A-rated boiler in your home that's efficient enough to save you up to £300 per year on heating costs, as well as providing any future aftercare completely free of charge. Over the past 15 years, more than 60,000 occupants have benefitted from the Government boiler scheme, and you could be eligible too!
How do I qualify for the Eco-Boiler grant?
The two initial points of qualification are that the grant is open to homeowners and private tenants, with the additional requirement that their boiler must be over 7 years old, as before that point it would be viewed as more cost-effective to maintain and repair the boiler rather than replacing it.
If you qualify for those two points, the free eco-boiler scheme is open to recipients of six different government benefits:
Child Tax Credits
Working Tax Credits
Pension Credits
Income Related ESA
Income Related JSA
Universal Credit
Anyone who receives one or more of these six benefits has a strong chance of qualifying for the current boiler grant, but even those who don't may have an opportunity of interest.
Those who don't qualify for a free boiler may still qualify for a significant discount on a replacement model. As well as handling the free boiler replacement process from start to finish, here at Free Boiler Grants we can also provide quotes to individuals looking at a potential discount. You can do this by entering your postcode here.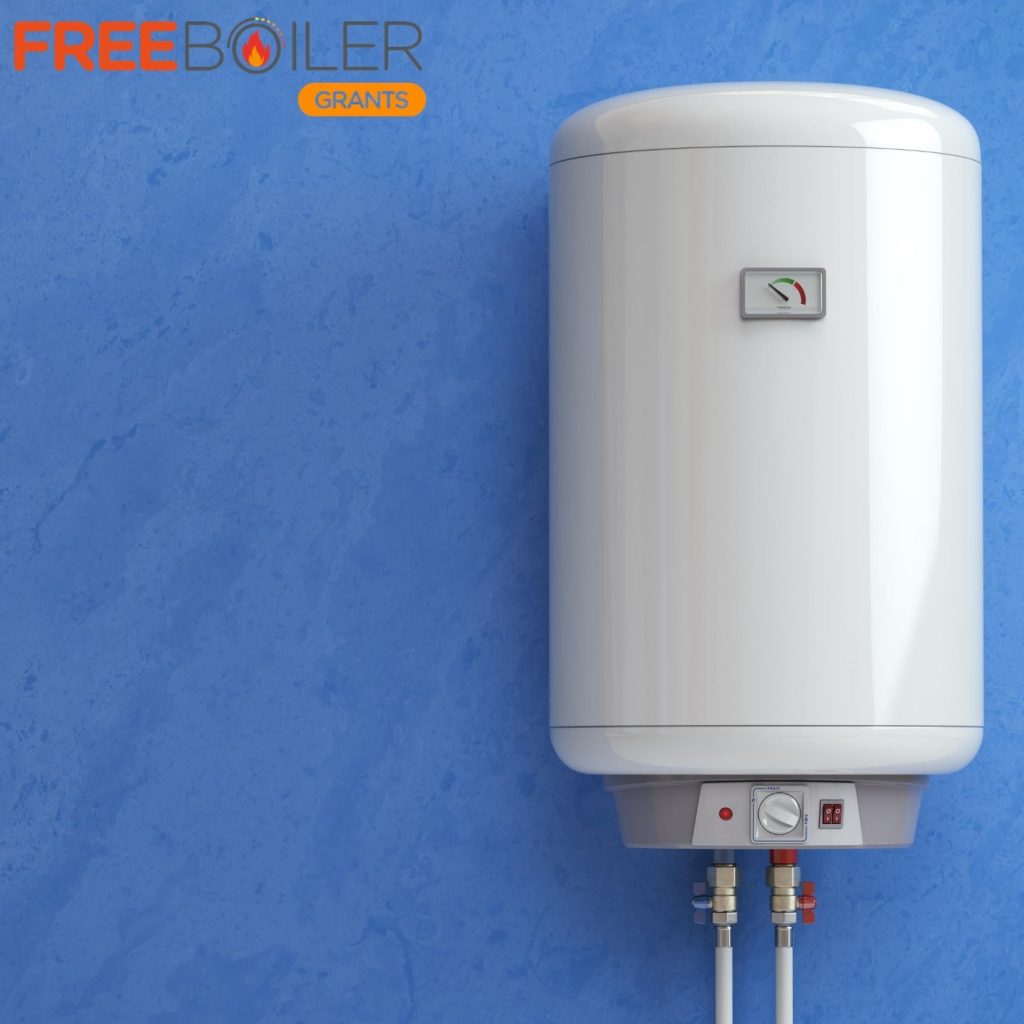 What are the benefits of applying?
It's estimated that boilers over 7 years of age only operate at 65% of their full efficiency. This means that you could literally be wasting 35p of every pound you spend on energy. The good news is that newer boiler models with an A-rating are able to operate to at least 90% efficiency, which means less than 10p wastage per pound. Over the course of a year, this would mean some incredible savings for you as a bill payer.
The free boiler grant application on our site is both quick and easy. It will only take 60 seconds to check whether you're eligible for the government Warmth Allowance. All you need to do is enter your postcode and then you'll be directed to a brief 3-step process. Once you've answered a few questions about the type of house that you live in and any income-related benefits that are received by your household, our team of professionals will do the rest of the work.
To hear more about the monthly savings that you could make through the free boiler scheme, can get in touch with our team today. After helping thousands of homeowners and tenants across the UK, are heating experts will be more than happy to help you begin your application and see whether you qualify for the Government boiler scheme.